---
March 19th is a special day for St Joseph VTC Kamuli. It is the day the school celebrates its patron saint, St Joseph the worker. This year we organized a feast at the school on Saturday 18th. The day began with a Mass and the main celebrant was Fr Joseph Cat, Principal of Don Bosco VTC Bombo, together with the co-celebrants Fr Ferdinand Ntunzwenimana and Fr Joseph Musagala. Fr Joseph Cat asked the congregation to take on their responsibilities seriously following the earthly life of St Joseph himself. After Mass students and staff were treated to a luncheon before massive entertainment, games and sports. On this occasion four students were baptised in a very joyous moment.
On Sunday 19th, St Joseph VTC Kamuli joined St Joseph Kamuli school of Nursing and Midwifery to a mega celebration whose main celebrant was the Lord Bishop of Jinja diocese, His grace Rt Rev Charles Martin Wamika. On this occasion, twelve of our students received the sacrament of confirmation together with the group from the Nursing school. Fr Joseph Musagala the preacher of the day emphasised that Christians should not be slaves of the law but rather strive to be people of faith like the great man St Joseph.
Dear Patron Saint Joseph, teach us your ways.
N TAGUNGIRA Alfred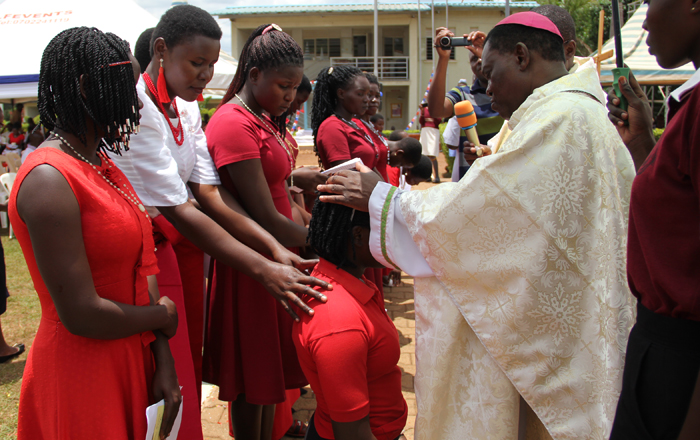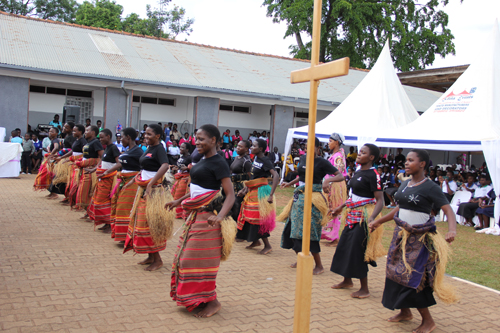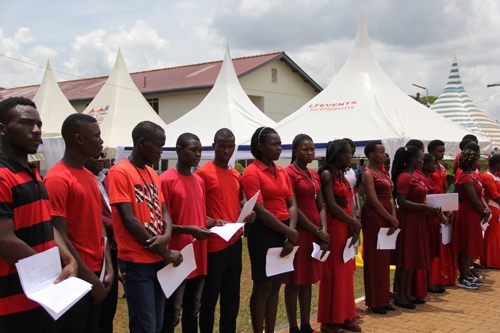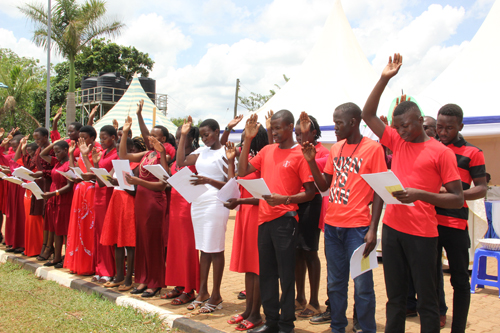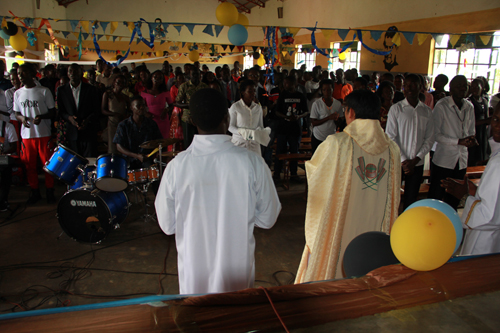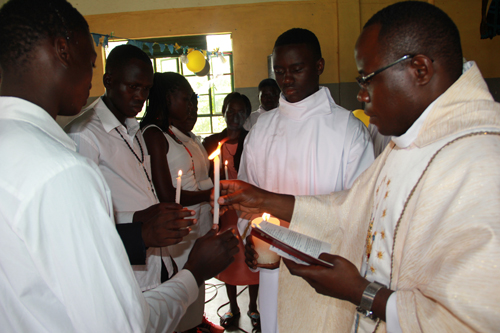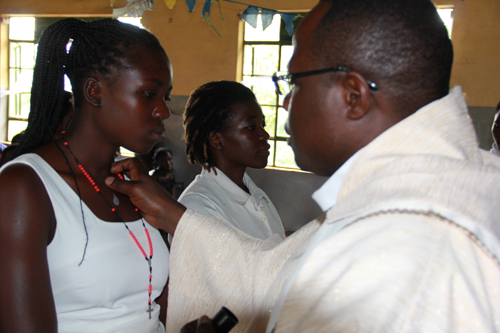 UGANDA – KAMULI.     ST JOSEPH'S DAY CELEBRATIONS