---
From 26 to 30 December 2022 , nineteen Salesians who are in practical training in different communities of AGL are gathered at IFAK DON BOSCO KIMIHURURA for their annual session. The opening speech was delivered by Reverend Father Raymond BAVUMIRAGIYE, provincial vicar. He wished a warm welcome to all trainees and invited them to follow the session well. The first conversation was given by Father Pierre Celestin NGOBOKA, provincial of AGL. He started the conversation by reading article 115 of the salesian constitutions which talks about the practical training period.
˝Through the whole period of initial formation, importance is not only given to study but also to the pastoral activities of our mission. The practical training period provides opportunity for deeper living experiences of salesian education and pastoral action. During this period the young confrere gets practice in the preventive system, particularly in salesian assistance. With the support of the rector and the community ,he is able to integrate his activity and the fundamental values of his vocation.̏ He interpreted this article by saying that our life is oriented by regulations approved by the church. The constitutions are our "vade mecum˝ which literally means ˝go with me˝. He reminded practical trainees to be always with their constitutions. He talked about the documents of the congregation which are crucial in our salesian formation: Ratio fundamentalis institutionis, requirements for admitting a candidate to a further formation step. He concluded his talk by asking practical trainees to work on these three pillars: human balance, faith and charism.
Fratri Donat Uwamahoro.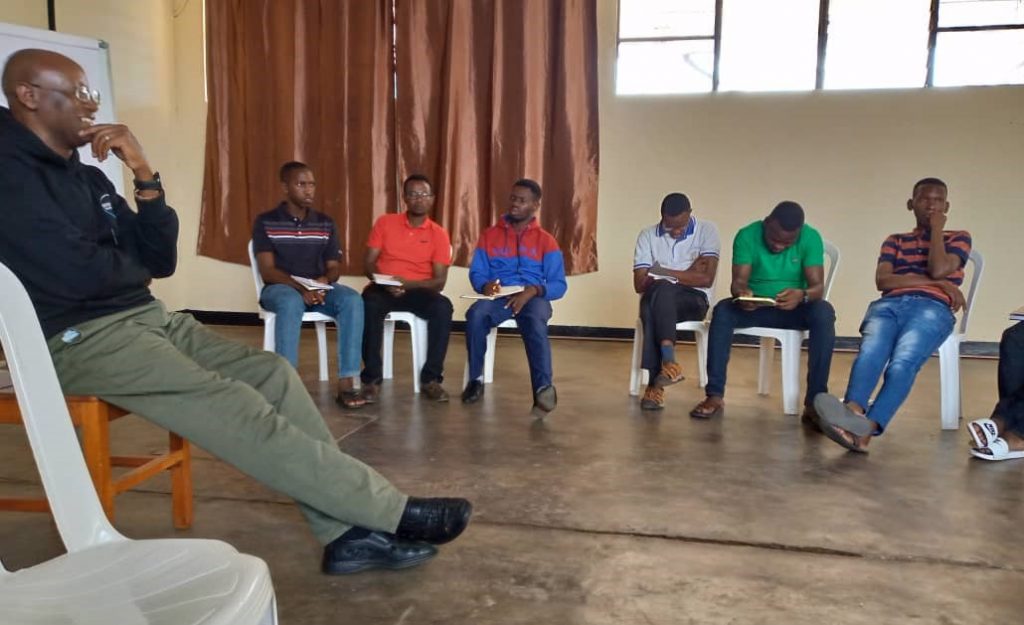 SESSION OF YOUNG SALESIANS PRACTICAL TRAINEES AT IFAK DON BOSCO KIMIHURURA